Shana De Caro, a partner in the New York personal injury law firm, De Caro & Kaplen, LLP, has been elected as chairwoman of the Brain Injury Association of America (BIAA) for 2021.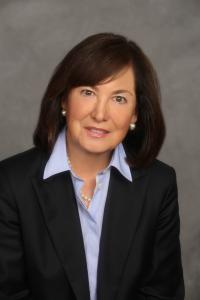 De Caro has advocated on behalf of individuals and their families following a traumatic or acquired brain injury for over 35 years, and is respected nationally for her knowledge, passion, and drive to protect the rights of those who have sustained brain damage. She has previously served as vice chair, secretary, and board of directors' member of the Brain Injury Association of America.
In accepting her new position, De Caro said, "I am excited and humbled to accept this new role on behalf of the over 5.2 million Americans living with disability caused by brain trauma."
Founded in 1980, the Brain Injury Association of America is the oldest, largest, and only nationwide brain injury advocacy organization in the United States. As the voice of brain injury, BIAA "provides help, hope, and healing for the millions of Americans who sustain this life-altering injury."
Posted in
Litigation
Tagged
concussion
Comments Off

on Lawyer Elected Chairwoman Brain Injury Association of America
Every year, nearly 2.5 million U.S. high school athletes participate in contact sports. Each of these athletes sustains an average of 650 subconcussive head impacts in a single season, hits that can negatively affect brain health.
A $2.9 million grant from the National Institutes of Health will help researchers at Indiana University determine whether, and to what extent, repetitive subconcussive head impacts — impacts that do not trigger clinically detectable signs and symptoms of concussion — negatively affect brain health in adolescents. If applied repeatedly, subconcussive impacts can trigger subclinical cellular and molecular disruptions in brain cells. Ultimately, the IU research will help establish safety guidelines for young athletes exposed to head impacts.
This large-scale study uses state-of-art neurologic assessments to monitor brain health of high school football players," said study lead Kei Kawata, assistant professor of kinesiology at the IU School of Public Health-Bloomington. "This will be a monumental study to understand safe or unsafe levels of head impacts exposure in high school football, so we can provide a safe platform for players to enjoy football."
The project is an extension of a study Kawata piloted in 2019 focusing on subconcussive hits among football athletes at Bloomington North High School in Indiana. The current project will span four years and include athletes from Bloomington High School North, Bloomington High School South, Edgewood High School and Mooresville High School.
Adolescence is an especially vulnerable time for neurodevelopment. While head injuries in athletes continue to be a focus of researchers throughout the world, Kawata's research is unique in that it focuses on repetitive subconcussive head injury that does not necessarily trigger immediate symptoms such as headache, dizziness and disorientation.
Using computerized mouthguards, neurological imaging and blood samples, Kawata and his team will measure every impact athletes endure during play, assessing players' potential eyeball and eyelid movement impairment, information processing, and blood biomarkers.
Kawata said that playing sports provides young people with important skills and lifelong memories. He said the goal of his work is to make sure young athletes are enjoying sports in the safest way possible.
That goal is important to athletic leaders such as Andrew Hodson, who said that working with researchers at IU has helped inform his school's athletic programs and keep students safe.
"At the (Monroe County Community School Corp.), we place student-athletes' health and safety as our highest priority," said Hodson, athletic director at Bloomington High School North. "We are thankful for the long-standing relationship we have with Dr. Kawata and IU, and for this critical study that addresses an important safety concern for our athletes and their parents.
"Athletics provides meaningful opportunities for students to engage in physical activity and be part of a team, and we want this to continue in the safest way possible. We look forward to continuing to be a part of this important project."
Others contributing to the study include Jesse Steinfeldt, IU School of Education Bloomington; Sharlene Newman and Hu Cheng, IU Bloomington College of Arts and Sciences' Department of Psychological and Brain Sciences; Jeffrey Bazarian, University of Rochester; and Keisuke Ejima, Zhongxue Chen and Jon Macy, all from the School of Public Health-Bloomington.
By Eugene Egdorf, Senior Counsel, Shrader Associates
On April 24, 2018 San Francisco Giants' outfielder Mac Williamson found himself tracking down a routine fly ball that was moving toward foul territory. Unfortunately for Williamson, he lost his balance, tripped over the bullpen mound, and crashed headfirst into the outfield wall. Williamson suffered serious concussion symptoms. Though he eventually returned to the field for 23 games, his season ended upon a diagnosis of post-concussion syndrome. Williamson never recovered, and was soon out of baseball, his career over. He has now brought a lawsuit in San Francisco Superior Court against China Basin Ballpark Company, the operator and owner of Oracle Park, home of the Giants.
Sports fans have long recognized that injuries are a part of the game. We collectively hold our breath when there is a hit over the middle on the gridiron, or a defender takes a hard charge under the basket, or when a shortstop has his legs taken out as a runner looks to break up a double play. But in recent years, an alarming trend is developing, where athletes suffer serious injuries not from a collision with another player, but due to the conditions of their stadiums or playing surfaces on which the games are played.
In December 2011 Houston Texans' punter Brett Hartmann suffered a career-ending knee injury when his foot was caught in an exposed seam of Reliant Stadium's turf tray system. In prior years, several players suffered significant injuries related to the Texans' turf, prompting cries for a change. The author represented Hartmann, whose case eventually settled. While Hartmann's suit was pending, Philadelphia Eagles' linebacker DeMeco Ryans stepped in another seam and tore his Achilles' tendon, ending his career. His lawsuit remains ongoing. The NFL utilized a different field when Houston hosted Super Bowl LI, and subsequently the tray system was replaced by an artificial playing surface.
More recently Reggie Bush was awarded $12.5 million by a St. Louis jury for a knee injury resulting from slipping on exposed concrete out of bounds close to the playing surface. Notably, there had been prior injuries related to the concrete, yet the stadium operators never remedied the danger.
Williamson's is not the first such baseball player lawsuit. In 2018 Dustin Fowler, playing in the first inning of his major league debut for the New York Yankees in Chicago, collided with an unpadded metal electrical box. Fowler ruptured his patellar tendon and yes not returned to the diamond. He never even had the opportunity to bat a single time before his career was seemingly ended. His lawsuit remains ongoing after a judge refused to refer the case to arbitration.
At the time of Williamson's injury, few teams had their bullpens in the playoffs area. Several other players had tripped over the bullpen mounds, though fortunately none had suffered major injuries. The Giants subsequently relocated the stadium bullpens to the outfield.
Premises claims are never easy, and certainly even less so for a professional athlete. Ryan's lawsuit has bogged down because of the contested issue of the applicability of the players' collective bargaining agreement and whether the case should proceed in arbitration. CBA's often pose an insurmountable hurdle to players bringing lawsuits. But a ruling in Fowler's lawsuit will certainly be cited by Williamson's counsel. The federal judge in Chicago hearing the case ruled that the CBA did not preempt Fowler's claims and he could proceed with his negligence theory in district court.
Nevertheless, CBBC will certainly raise a number of other defenses to Williamson's claims. As in many premises claims, CBBC will … (To read the rest of the story, please subscribe to Concussion Litigation Reporter, in which this article appeared.)
Posted in
Professional
Tagged

baseball, facility, field
Comments Off

on San Francisco Giants Outfielder's Concussion Lawsuit Raises Legal Questions About Stadium Liability – Again