Category Archives:
Litigation
Shana De Caro, a partner in the New York personal injury law firm, De Caro & Kaplen, LLP, has been elected as chairwoman of the Brain Injury Association of America (BIAA) for 2021.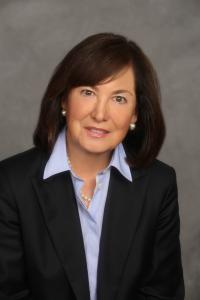 De Caro has advocated on behalf of individuals and their families following a traumatic or acquired brain injury for over 35 years, and is respected nationally for her knowledge, passion, and drive to protect the rights of those who have sustained brain damage. She has previously served as vice chair, secretary, and board of directors' member of the Brain Injury Association of America.
In accepting her new position, De Caro said, "I am excited and humbled to accept this new role on behalf of the over 5.2 million Americans living with disability caused by brain trauma."
Founded in 1980, the Brain Injury Association of America is the oldest, largest, and only nationwide brain injury advocacy organization in the United States. As the voice of brain injury, BIAA "provides help, hope, and healing for the millions of Americans who sustain this life-altering injury."
Posted in
Litigation
Tagged
concussion
Comments Off

on Lawyer Elected Chairwoman Brain Injury Association of America
The latest issue of Concussion Litigation Reporter includes seven articles. Check out the Table of Contents below:
November 2020, Vol. 9, No. 5
Timely reporting on developments and legal strategies at the intersection of sports and concussions—articles that benefit practicing attorneys who may be pursuing a claim or defending a client.
Articles
Visit here to subscribe.
(Editor's Note: What follows is an excerpt of one of eight articles that appeared in the October issue of Concussion Litigation Reporter. Please consider subscribing to see the full article, exclusively written for CLR, and seven others like it by going here.)
By Jon Heshka, Associate Professor at Thompson Rivers University
An assistant coach for a high school football team, who played six seasons as a NFL linebacker, is being sued for $15 million along with a school district and its superintendent for injuries sustained after tackling and injuring a 16 year-old sophomore student-athlete during practice.
Ryan Fowler – who played in the NFL with the Dallas Cowboys, Tennessee Titans and New York Jets from 2004 to 2009 – was employed by Williamson County Board of Education, a Tennessee public school system as an assistant coach at Ravenwood High School. In the lawsuit filed on August 27, 2020 by the father of the injured player, it is alleged that during a practice in 2019 Fowler donned a helmet and football pads and during a play inexplicably ran across the field and forcefully struck the teenager ("T.H.").
T.H. sustained a complex concussion, missed weeks of school, experienced ongoing pain and memory loss, was unable to play football and advance his football career, and struggled academically as his standing fell from that of an "A/B" student to a "D/F" student.
It is claimed that Tennessee Secondary School Athletic Association (TSSAA) rules do not permit non-players to wear a helmet and pads and participate in football practices. A review by the author of the TSSAA regulations did not discover such a rule. Section 14 of the TSSAA Handbook does, however, note that, "Only students who are enrolled and in regular attendance at a school may participate in practice." The complaint also alleges that Williamson County Board of Education rules do not permit coaches to wear a helmet and pads and participate in football practices. The author was also unable to discover such a rule.
Assuming the rules exist, the reason for its existence is presumably to disallow bigger men from smashing smaller boys or disallowing untrained participants from practicing. The intent is to not expose the student-athletes to unnecessary harm.
Regardless, the active participation of a former NFL linebacker who was 6'3" and weighed 250 pounds during his professional career at a high school football practice arguably increases the risks to those on the receiving end of his tackles.
Fowler was linked to a convicted steroids dealer who claims he supplied Fowler with performance-enhancing drugs before and after the 2006 season. Fowler denies ever having taken PEDs and was never suspended by the NFL.[1] The complaint alleges that Fowler was suspended without pay in 2018 for violently grabbing a student and slamming him on a table. These facts were known to the Williamson County Board of Education. The school district was aware of Fowler's character and violent history.
Even though Fowler was fired for injuring T.H., the football head coach venerated him at an end-of-season party and a "Free Fowler" campaign involving signs posted on school property was launched, neither of which was addressed by school or district leadership. T.H. was forced to transfer to another school to avoid being harassed and tormented.
The lawsuit claims that Fowler battered T.H. and caused his injuries by intentionally committing an unpermitted, harmful and offensive act. In the alternative, it is claimed that Fowler was negligent for injuring T.H. and that the school district and its superintendent are vicariously liable for Fowler's negligence.
The lawsuit also claims that …
(Please subscribe to see the rest of the article here.)