Tag Archives:
concussion
Shana De Caro, a partner in the New York personal injury law firm, De Caro & Kaplen, LLP, has been elected as chairwoman of the Brain Injury Association of America (BIAA) for 2021.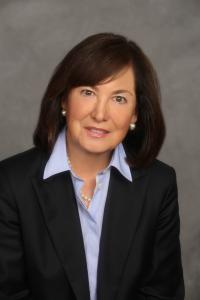 De Caro has advocated on behalf of individuals and their families following a traumatic or acquired brain injury for over 35 years, and is respected nationally for her knowledge, passion, and drive to protect the rights of those who have sustained brain damage. She has previously served as vice chair, secretary, and board of directors' member of the Brain Injury Association of America.
In accepting her new position, De Caro said, "I am excited and humbled to accept this new role on behalf of the over 5.2 million Americans living with disability caused by brain trauma."
Founded in 1980, the Brain Injury Association of America is the oldest, largest, and only nationwide brain injury advocacy organization in the United States. As the voice of brain injury, BIAA "provides help, hope, and healing for the millions of Americans who sustain this life-altering injury."
Posted in
Litigation
Tagged
concussion
Comments Off

on Lawyer Elected Chairwoman Brain Injury Association of America
Pacific Northwest University and Sports Medicine Advantage will host a sports concussion management conference on the morning of September 15 that will address the "evaluation and treatment of concussions, concussion pathophysiology, the legal aspects of a concussion, recovery, as well as a panel Q & A."
Among the speakers for the conference, which starts at 8 am. and will be held at Butley-Haney Hall on the Yakima, WA-based university campus, are Dr. David Siebert from the University of Washington Huskies Sports Medicine.
To register for the conference, visit https://www.yakimamp.com/cme.asp
At the recent SEC media days, Alabama Head Football Coach Nick Saban told journalists that the concussion issue may be overblown as it relates to football.
"We're all working very hard on for player safety so that we don't have issues," he said in an interview. "But I think it's a little unfair in some ways to football when there's other sports that you never talk about that people seem to be totally fine with that actually have just as many or more issues when it comes to concussions and injuries as football does. But we always talk about the issues that we have in football."
He added that the benefits of playing football still outweigh the negatives.
"It's a great team game," he said. "There are a lot of lessons to be learned in any athletic competition, but football — because of the number of participants and number of people who can contribute — is phenomenal. It was really good for me growing up to develop some of the attributes that it takes to be successful, whether it was commitment, hard work, perseverance, ability to overcome adversity, pride in performance. Every person has to weigh the advantages and disadvantages."